Posted by
laurabuck

| Posted in Line-Drying | Posted on 25-08-2010
Gary sure has been busy with radio shows and blog interviews this month. His passion for spreading the word about line drying and his knowledge of the Hills clothesline products really makes for a great interview!
Julie Wasson from BluePlanetGreenLiving.com interviewed Gary for her article:
Breeze Dryer – Eco-Friendly Solutions for Drying Your Laundry
http://www.blueplanetgreenliving.com/2010/08/20/breeze-dryer/
Take some time to check out the BPGL site.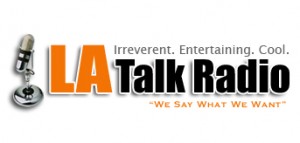 Grab a cup of coffee and listen to the podcast of the Hill and Dale show on LA Talk Radio. Sharon Dale and Lucy Hill talked with Gary on August 18th.